Urinetown: The Musical
Miami University Theatre • Spring 2009
About the Design
Urinetown draws on many sources including the works of Bertolt Brecht and Marc Blitzstein's The Cradle Will Rock. Caldwell Cladwell may be a direct descendant Cradle's corrupt Mr. Mister, the ruthless capitalist who ran the fictitious Steeltown USA.
We chose to embrace the feel of the 30's, the era of Cradle, in our stylistic choices. In Brechtian tradition backstage is not masked and musicians are visible as part of the set. The true power in this town resides in Cladwell's Urine Good Company, and to represent that, a UGC billboard is a dominant element in the space. In many ways, UGC has made this place as oppressive as a prison state. We wanted to show that in the set. Lots of steel. In this shot you can see what looks like guard towers flanking the set.
The city is also littered with UGC propaganda posters done in the graphic style of the Works Progress Administration. Joining these are posters of for other businesses in Urinetown, and since the musical alludes to other musicals, so too do these posters. The "poor" are burdened further by having to push the scenery around to facilitate scene changes.
While the themes of oppression and social change are present, the musical is first and foremost a comedy. I hope you will be amused by some of the more tongue-in-cheek elements of the set that lend the environment a bathroom feel, from the tile floor to the stalls that the actors must go through to access the stage. And because Urinetown also makes fun of the Broadway musical industry, don't be surprised to find small visual references to other musicals!
Process Materials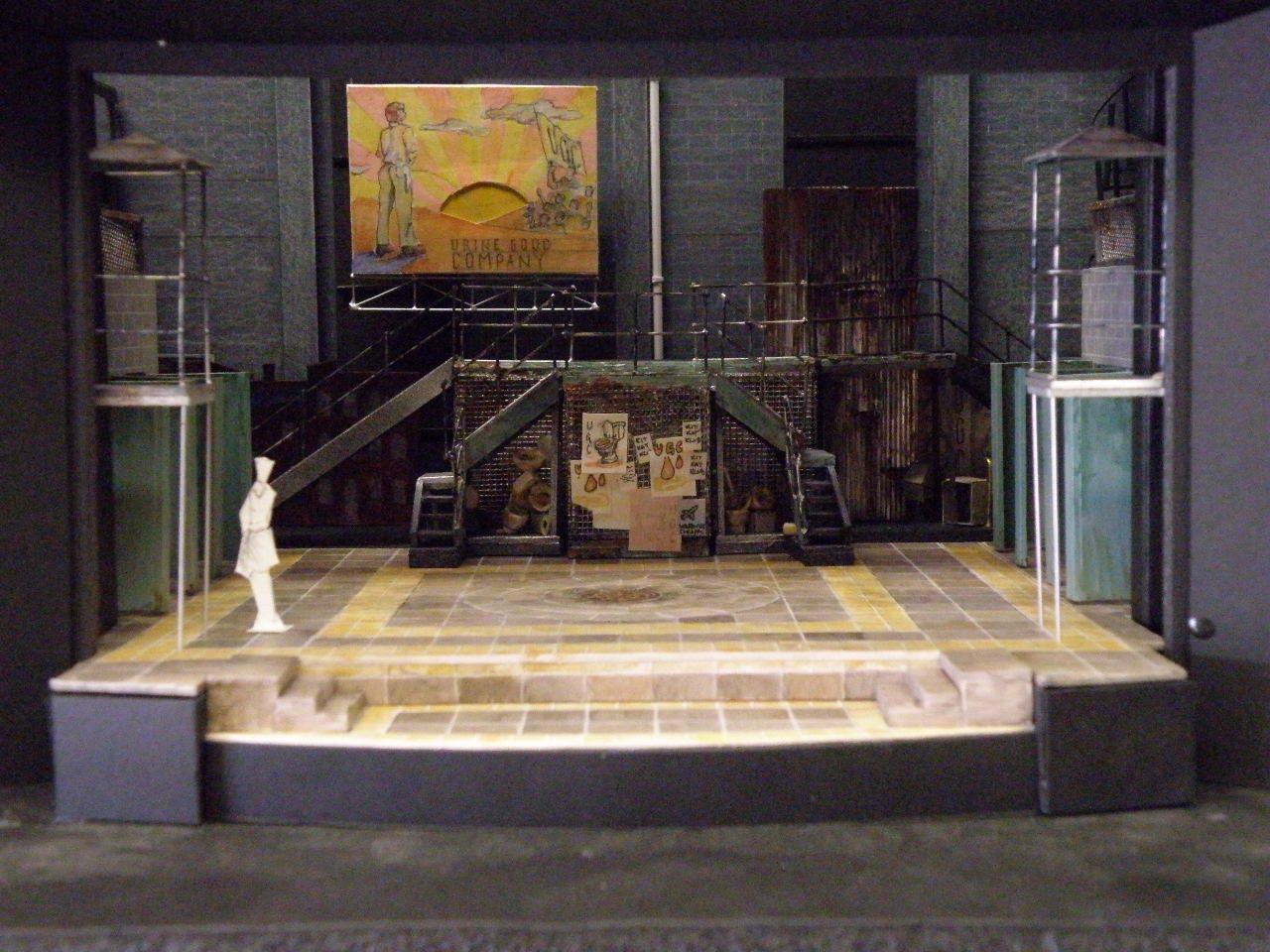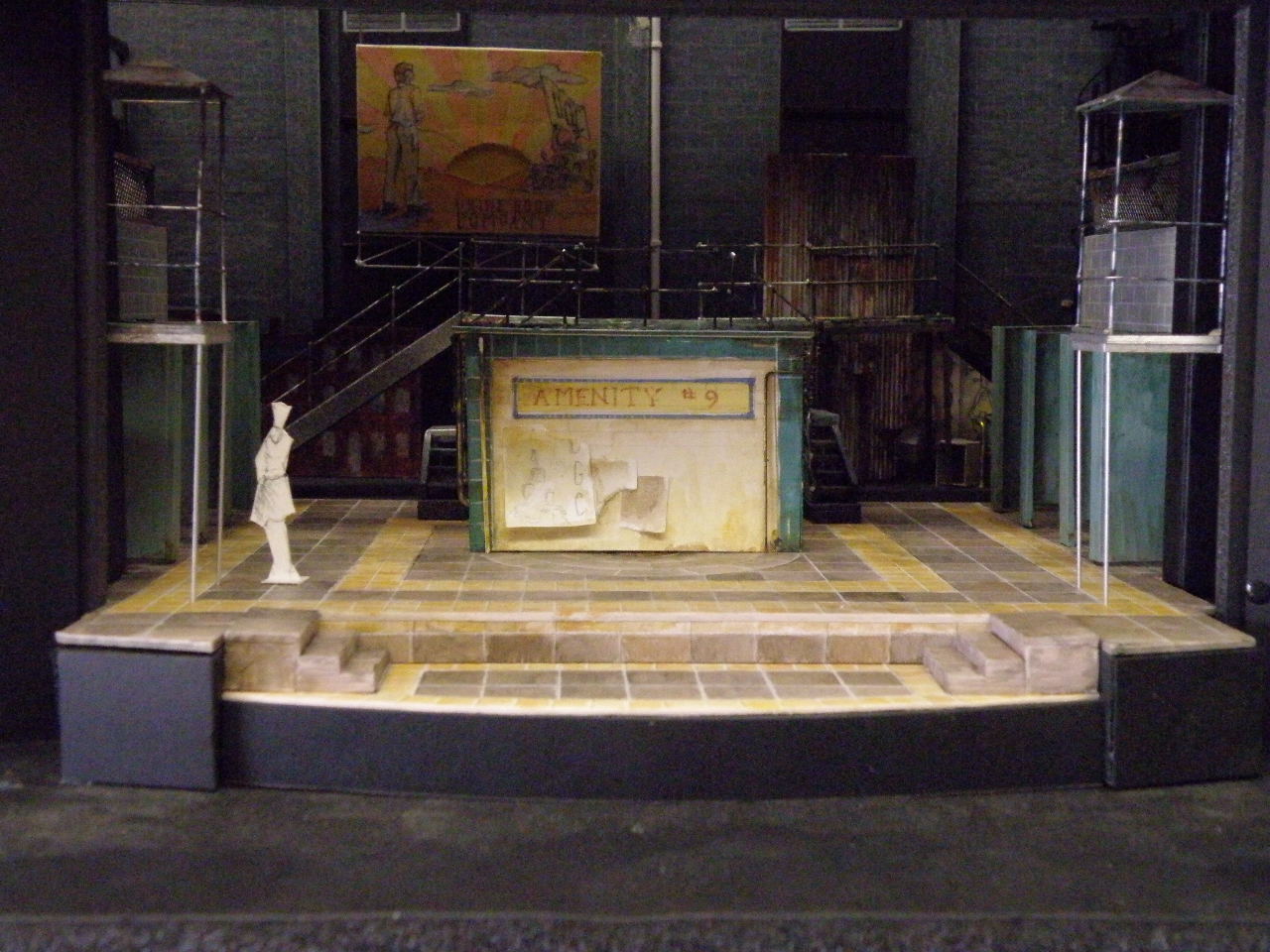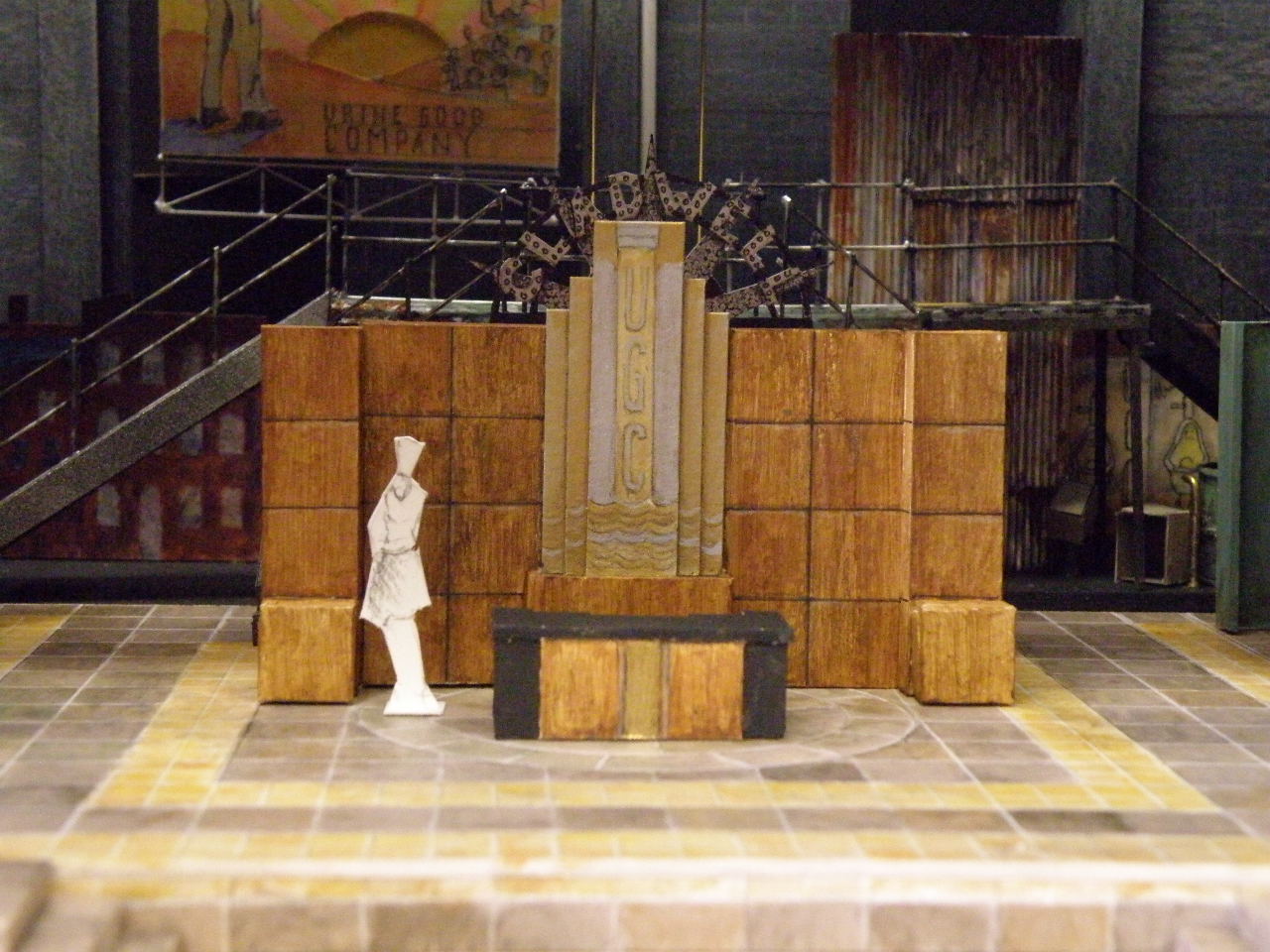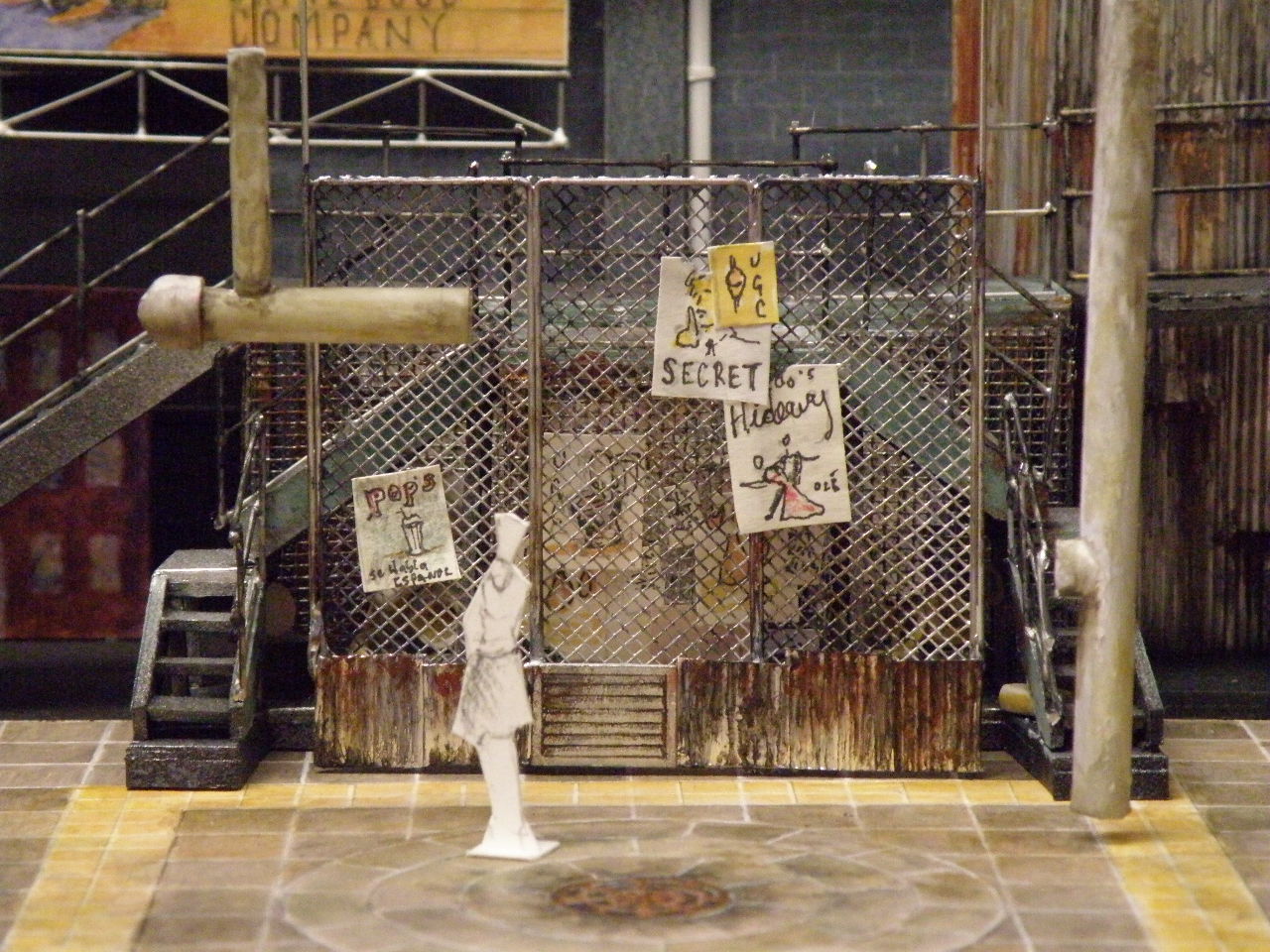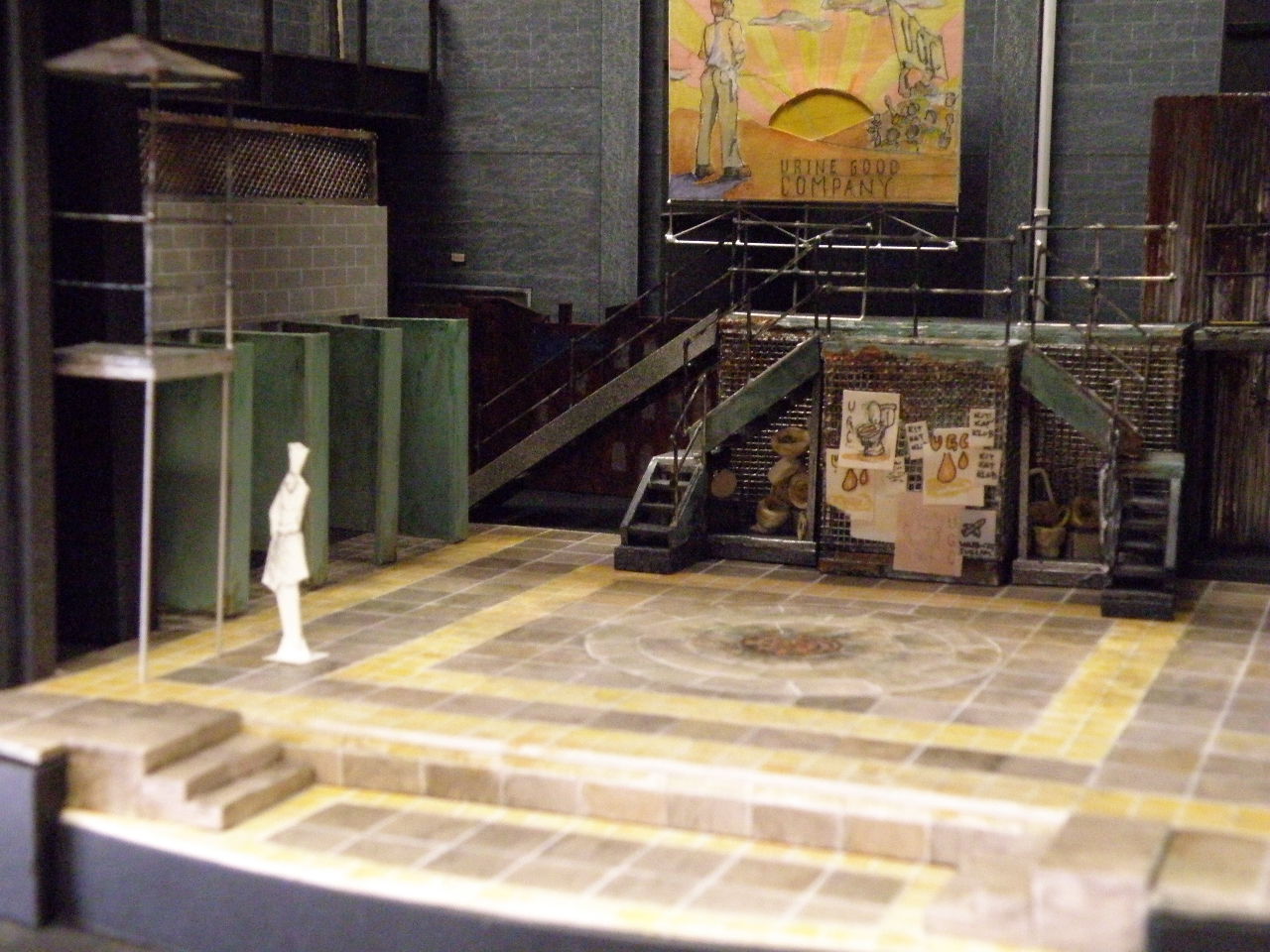 Show Credits
Direction by Suann Pollock
Costume Design by Meggan Peters
Lighting Design by Geoff Fishburn
Technical Direction by Steve Pauna